I joined a group heading for Blue Mountain Reservation for what was supposed to be a 5 mile hike. Unfortunately, the leader took a right when he was supposed to take a left, and when I attempted to point it out to him he waved me off. Half an hour later he admitted that I was right, but as we were now almost back at the entrance, he decided that was enough of a hike for the day. So our 5 miles became more like 2 miles. I was not happy about that.
As a consequence of traveling with a group and only having a very short hike, I did not take many photos.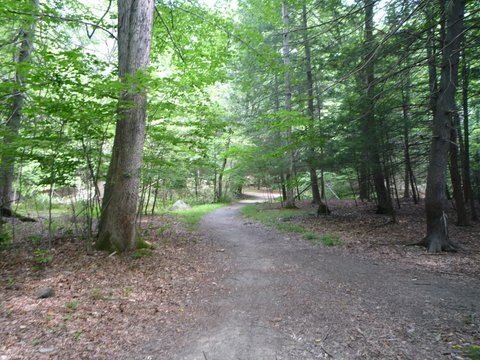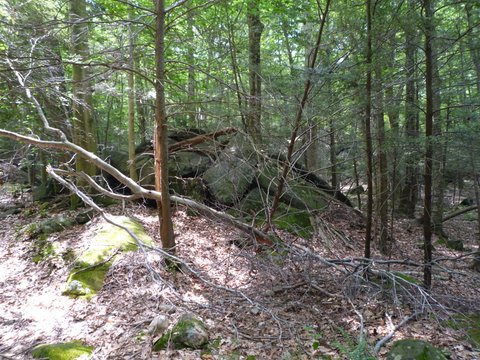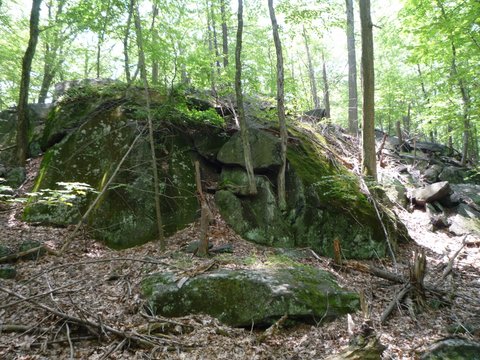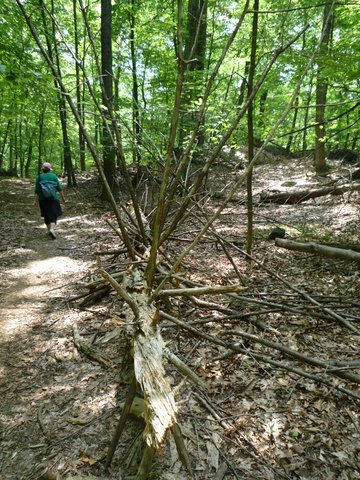 This poor tree is trying to grow, but someone nailed a metal sign to it many years ago, impeding its growth rings.
I'll let my herpetologist friends identify this snake for me:
This is the view from near the peak of Blue Mountain, which at 680 feet should not even be called a mountain, as the American standard for naming is that only an elevation over 1000 feet qualifies for "mountain" status. The view is of the Hudson River, with Dunderberg and Bear Mountains beyond.